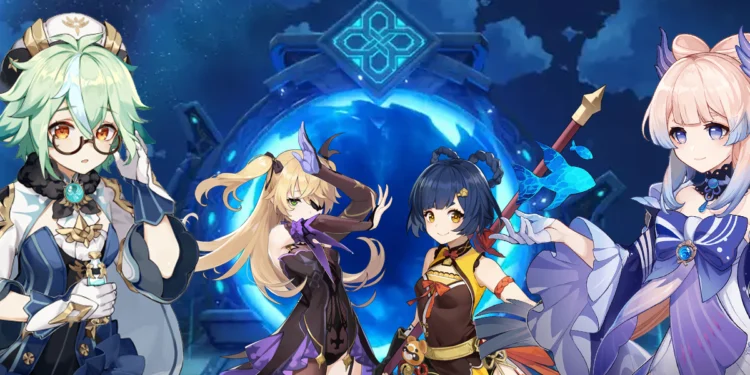 The Sukokomon Genshin Impact Team — As Genshin Impact continues to update, of course the meta characters and even the composition of the team also change frequently. For example, Tim Morgana is still the favorite of the players and his fame has not decreased either.
Apart from the Morgana Team, there is also the National Team which is always the safest choice for players, especially for players who don't yet have qualified upper tier characters.
And in this article, the author will share an explanation about the Sukokomon Genshin Impact Team. Well, you know? What team is this, min?
Daftar isi
What is the Sukokomon Genshin Impact Team?
The Sukokomon team at Genshin Impact is a team consisting of Sucrose, Kokomi, Xiangling, and Fischl. However, this name is more of a meme in Sucrose as a Pokemon trainer than Kokomi's jellyfish, Xiangling's Guoba, and Fischl's Oz. This is where the name of the team Sukokomon was born.
Weird start, indeed. However, don't underestimate the power of the Pokemon team Sukokomon! With Sucrose as the star, of course this team focused on Swirl's barrage of attacks.
And to activate it, players need the Hydro, Electro, and Pyro enablers simultaneously. After activating these three elements, then overwrite it with the Anemo character to trigger a Swirl reaction from all elements simultaneously.
That way, you can create multiple elemental reactions at one time; Swirl Hydro/Electro/Pyro, Electro-charged, Overloaded, and Vaporize.
Composition of the Sukokomon Genshin Impact Team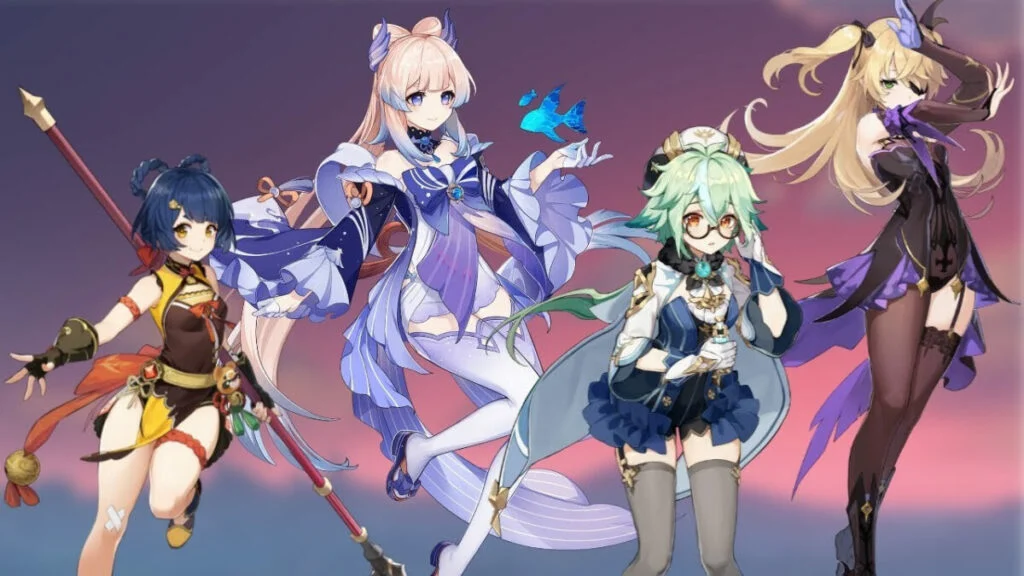 According to the explanation above, Sukokomon Team needs Hydro, Electro, Pyro, and of course Anemo enablers. Generally, players will bring Sucrose, Kokomi, Xiangling, and Fischl. However, there are still other options besides the four of them to be brought into the Sukokomon team.
Anemo
Sucrose
Shikanoin Heizou
Wanderer
Originally, the Anemo character that joined this team was Sucrose. However, you can replace it with Shikanoin Heizou or Wanderer where both are Anemo-Catalyst like Sucrose.
When talking about Anemo DPS, then Wanderer is more suitable for this position. Considering that he has high scaling damage so he can give strong Anemo DMG even to AoE enemies.
However, Sucrose can provide many Elemental Mastery bonuses which can also be considered. Considering that this team is fully focused on Elemental Reaction.
Hydro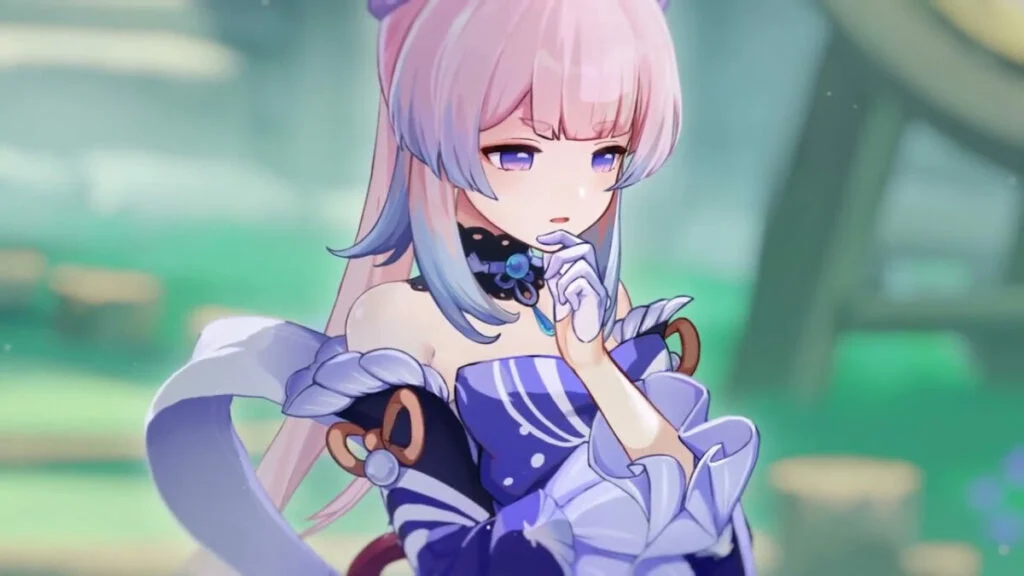 Sangonomiya Kokomi
Yelan
Kamisato Ayato
Xingqiu
The next member of the original Sukokomon team is Kokomi. He can help apply Hydro elements through his Elemental Skills. Here, he can heal as well as attack enemies.
However, he can also be replaced with other Hydro characters such as Xingqiu, Yelan, and Kamisato Ayato.
Electro
Fischl
Kuki Shinobu
Raiden Shogun
Lisa
Yae Miko
Beidou
For the Electro enabler, Fischl is the best choice not only because of the potential damage it deals, but also because Oz can provide extra Electro damage along with attacks from the main DPS.
However, you also have other options like Kuki Shinobu if you don't have a healer or Raiden Shogun which can also be used as a battery. Apart from that, there are Lisa, Yae Miko, and Beidou to choose from.
Pyro
In the Pyro case, there are no alternative options like other units. In the Sukokomon team, Xiangling has become the most appropriate and best choice as well as the top markotop. Even up to the current 3.7 update, there is no Pyro character that is as cute and good as Xiangling.
Sukokomon Team Rotation
It can be said that this team is a bit confusing. This is caused by the Sukokomon team that requires specific timing and rotation so that the resulting damage is maximized.
The rotation itself is as follows:
Fischl: Skill E (Elemental Skill)
Kokomi: Skill E (Elemental Skill)
Sucrose: Normal Attack – Skill E – Normal Attack – E – Normal Attack
Xiangling: Skill Q (Burst)
Kokomi: Skill Q (Burst) – Normal Attack 2x – Charged Attack 3x
Fischl: Skill Q (Burst)
Xiangling: Skill E (Elemental Skill)
Sucrose: Normal Attack – Elemental Skill / Normal Attack – Burst – Normal Attack sampai Oz menghilang
Notes!
Sucrose will buff the entire team's Elemental Mastery and deal damage from various elemental reactions
Kokomi can heal party members as well as provide AoE Hydro damage
Fischl can deal more damage from his passive every time Electro's elemental reaction is triggered
Burst Xiangling will assist the team in creating Swirl, Vaporize, and Overloaded elemental reactions and dealing damage to many enemies.
That's a complete explanation about Sukokomon Team! Have you tried bringing this party to the Spiral Abyss? If not, are you interested in trying it?